KW Manatee News!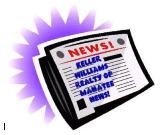 This in a weekly accumlation from our Agents and Team Leader of social events, training that is a part of what happens in our office, on a daily basis as well as a weekly basis.
Not every week is the same thing.
Click on the image to open our newsletters.