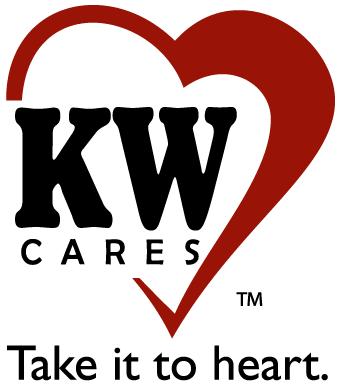 ---
Keller Williams of Manatee.... SHARING AND CARING!
The culture of Keller Williams Realty of Manatee is sharing and caring.

Our agents are involved in a number of community, charitable,

and fund raising events.
---
Every year, Keller Williams Realty of Manatee agents participate in the Southeastern Guide Dogs walkathon soliciting pledges, selling raffle tickets, walking in the walkathon, and manning a water station for both walkers and dogs. For five years in a row, we have raised enough money to name and sponsor a dog. Our first two dogs, "Keller" and "William", have completed the program and are now serving as therapy dogs. In addition to providing dogs to the visually impaired, the Southeastern Guide Dogs organization supplies therapy dogs through the "Paws for Patriots" program to aid injured veterans during their rehabilitation. Through the Canine Connection program, gentle companion dogs are matched with visually-impaired children, helping them learn the responsibilities and joys of dog ownership in anticipation of a future guide dog. Guide dogs are also trained to assist individuals who are wheel chair bound or prone to seizures. Other beneficiaries of the guide dog programs include nursing homes, assisted living facilities and hospitals.
The Mission of the Foundation for Dreams, Inc. and Dream Oaks Camp is to provide fun, educational, and recreational experiences in an outdoor camp environment to enhance the lives of children ages 7-17 with physical and developmental disabilities and serious illnesses. Keller Williams Realty of Manatee agents designate an amount from each closing to contribute to this foundation.
Keller Williams Realty of Manatee agents celebrated "Red Day" in May, 2009 with our first annual blood drive. The Florida Blood Services bloodmobile parked in front of our building, and we gave away red T-shirts to all donors. We collected 22 pints of blood, which can save the lives of at least 3 times that many people! Donors came from our Market Center, other area Market Centers, and walk-ins who saw the bloodmobile and signs.
RED DAY 2010 AND 2011 AT THE CHILDREN'S ACADEMY OF SOUTHWEST FLORIDA
Every year, Keller Williams Realty agents throughout the U.S. spend a day giving back to our communities. This day is known as RED Day, which stands for Renew, Energize and Donate.
Keller Williams Realty of Manatee agents donated their time and energy for two years in a row to spruce up several buildings owned by The Children's Academy of Southwest Florida. Agents participated in cleaning out buildings, clearing brush and trimming shrubbery, spreading mulch, and painting. The Children's Academy of Southwest Florida, founded in 1935, is the largest and oldest child care provider in Manatee County. This non-profit United Way organization cares for more than 1,200 children each year from one day old to 12 years of age.
Keller Williams Realty of Manatee and Coldwell Banker Real Estate compete twice a year to see which office can donate the largest amount of blood. The winner of the competition doesn't matter. The real winner is Florida Blood Services and the people it serves. It's about life!
KW Cares, a 501 (c)(3) public charity, is one of the key elements of Keller Williams culture, reaching out to help associates and their immediate families when faced by hardships due to extreme and sudden emergencies. The charity provides need-based financial assistance to KW families whose lives become interrupted by hurricanes, fires, floods, and illness. KW Cares is funded primarily through donations from Keller Williams associates who designate a contribution amount from each closing.
Keller Williams Realty of Manatee agents support Macy's Miracle Foundation, which is dedicated to finding a cure for Juvenile Dermatomyocitis. Following a presentation at one of our Team Meetings by 8-year old Macy's mother, our agents purchased raffle tickets and attended the Beach Bash event to help raise money for research to find a cure for this rare children's autoimmune disease